echo date("H:i:s - d.m.Y"); ?>
Online
We have 32 guests online
Tuesday, 31 January 2012 15:48
Purpose: to develop the domestic hardware and software system powered by GPS (Global Positioning System),wireless communications, geographic information systems (GIS) and web technologies to solve the problems of monitoring and management of special moving objects.
The main results of the work.
A prototype of the hardware-software system for monitoring and management of special movable objects which provides: determining the current coordinates of a moving object, the data transfer by means of wireless communication, processing, analysis and display on an electronic map of situational information to make decisions, exchange digital information and voice communications between the
operator and the moving objects, and provides a prediction of the availability of satellite navigation systems to route moving objects.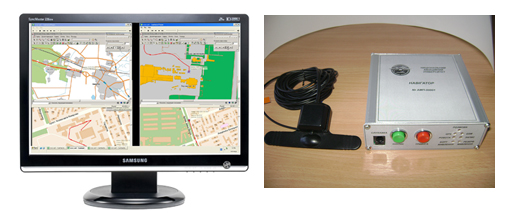 Workstation of controller-operator and airborne equipment