echo date("H:i:s - d.m.Y"); ?>
Online
We have 5 guests online
Books
Wednesday, 15 February 2012 14:41
In the book are consider global satellite navigation system, and navigation data from the position needs of CNS / ATM and international organizations: ICAO, IMO, Eurocontrol. Provide characteristics of satellite navigation signals, the algorithm generate signals and correcting information, methods of calculation of the orbital motion of the satellite, co-ordinates and of navigation. Consider questions of design aircraft differential satellite stations and adaptive antenna systems to counter interference. Attached program of MatLab software, for all procedures concerning secondary data navigation satellites.
The book is intended for engineers in design and operation of navigation, surveying, traffic management, as well as undergraduate and graduate students specializing in the field of aerospace systems.
Reviewed by: National Academy of Sciences of Ukraine, Director of the Astronomical Observatory of the head of NAS, Dr. physical and mathematical sciences Ya. S.Yatskiv, First Deputy Director General of the National Space Agency of Ukraine V.H.Komarov.
Radio navigation satellite systems / V.V.Konyn, V.P. Kharchenko; National aviation university. – K.: Holteh, 2010 -520p.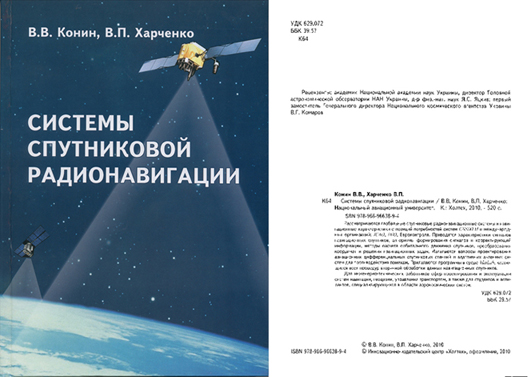 Read more...